Our Story
Who we are
Aluent Group is a digital solutions and web development firm that specializes in turning companies' ideas into customized revenue-generating reality.
A deep understanding of technology is just part of what sets Aluent Group apart. Before we even start to write one line of code, we listen carefully to what you want to accomplish, and then craft a solution that is the right size and scope to meet your immediate needs and scale over time as you grow.
We're extremely proud of the ongoing trust our clients place in us. It's a reflection of Aluent Group's commitment to managing the digital development process in a thoughtful, skilled manner that brings visions to life for the long-term.
Core Values
Integrity
We work closely with you to develop the best solution and stand behind our work. We meet our deadlines. We write some of the cleanest and most efficient code in the industry. We provide concise, complete documentation. And we deliver a best-in-class product every single time.
Partnership
We partner with you to do what's best for your needs. We carefully define requirements and deliver what you need without adding features or functionality you won't use. As you grow, our technology grows with you through enhanced performance and new features based on your feedback and goals.
Innovation
We work hard to stay on the cutting edge of technology so we can lead the way.

we are partners and
consultants,
not just a vendor
Team Profile
Let Aluent Group transform your digital vision into reality.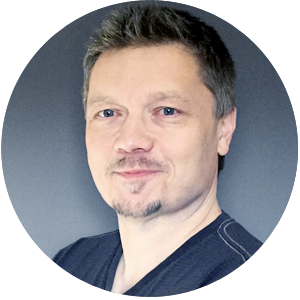 Robert Nowak
CEO and Founder of Aluent Group
---
Philosophy: Set the Bar High
Robert Nowak works hard to help clients realize their vision in a straightforward, sincere manner. That's because Robert isn't interested in quick fixes that only provide a temporary solution. He works closely with clients to understand their goals and the root causes of any obstacles that are standing in the way. This approach ensures clients have the right business plan, technology and digital solution in place to meet their needs today and in the future.
Robert founded Aluent Group in 2012 to provide combined strategic digital solutions and web development for his clients. He quickly established the company as the go-to firm for digital and web solutions built on the right technology platform.
A perfectionist by nature, Robert's goal for his customers is to have an experience that is beyond their expectations from start to finish. The foundations of Aluent Group are a sharp customer focus delivered with honesty and integrity.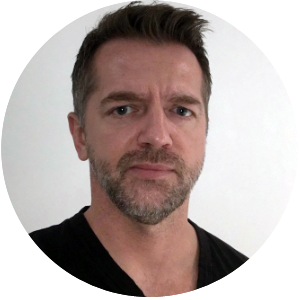 Janusz Krawiec
Chief Operating Officer
---
Philosophy: Make it happen. Better.
An innovator at heart, Janusz has spent his career working on the cutting edge in technology. He has worked in software development for twenty years. He has accrued a wealth of experience in a wide variety of technologies, but his main specialty is frontend/JavaScript. He is an expert in technologies like React and Redux. Thinking creatively as a matter of course, he is drawn to elegant solutions in coding and finds a deep sense of fulfilment in spotting creative business ideas.
Entrepreneurship drew Janusz in at an early age, and he is adept at connecting technological possibilities with business needs. Although he has done a great deal of software development work, getting down into the nitty-gritty details, he has developed an acute understanding of what this work means in terms of profit margins and revenue potentials. He is a leader who sets a strong example for his teams, and his eye for talent has made it possible for him to bring the right minds together for projects.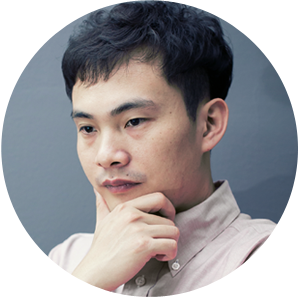 Jet Trinh
Chief Technology Officer
---
Philosophy: Focus on the Details
As an expert project manager, software engineer and systems developer, Jet Trinh gets things done. Jet has expert knowledge and experience in many key areas including hosting servers (LAMP environments and Windows/IIS); Assembly, Pascal, C and C++; Javascript, HTML5 and Flash. His extensive background has given him experience with Web application platforms including Joomla, Drupal, WordPress, Magento, CS Cart, PHPNuke, vBulletin, PHPBB and Interspire as well as frameworks and engines such as Cake, Dojo and Mootools.
Jet has been with Aluent Group since its founding in 2012. He is responsible for oversight of the 26 expert level programmers on the technical team. Jet is personally involved in every technical need for Aluent's clients. His high level of attention to detail and extensive background provides clients with a smooth process and a product of the highest quality delivered on time.